Outreach

Attendance is free – Abstract deadline 7th April 2020
Adaptation to local competition and environmental conditions is the driving force behind the evolution of life on Earth and understanding how organisms adapt is one of the fundaments of biological research. Investigating how organisms are able to adapt to a diverse range of abiotic and biotic conditions can help shed light on the extent to which selection can act and assist in predicting the adaptive capacity of organisms to respond to climatic change, as well as how they can invade novel human environments such as ultra-clean hospitals and dishwashers.
The estimated 1.5-5 million species of Fungi perform important ecosystem services, survive in a wide range of abiotic conditions, exhibit huge variety in interactions with other organisms, produce antibiotics, and drive industrial processes important for humanity. Despite this, our understanding of the biological and biochemical basis for fungal adaptations remains in its relative infancy.
We are bringing together leading researchers from around the world for a two-day conference in Copenhagen; with the aim of strengthening research into fungal adaptation and evolution. With funding from the Carlsberg Foundation, we have invited 6 speakers with expertise in complementary aspects of fungal biology:
Fungal Evolution and taxonomy

Professor Lynne Boddy, Cardiff University, U.K.
Professor Z. Wilhelm de Beer, University of Pretoria, South Africa

Fungal genetics and adaptation

Professor Nina Gunde-Cimerman, University of Ljubljana, Slovenia
Professor Duur K. Aanen, Wageningen University, The Netherlands

Chemical Ecology of fungi

Christine Beemelmanns, Hans-Knöll-Institute, Germany
Professor Thomas Ostenfeld Larsen, Technical University of Denmark, Denmark
We invite abstract submission for one of 15 contributed talks as well as a poster session. To assist with travel costs, we have also secured funding for 10 hotel rooms for contributing speakers who live outside the Greater Copenhagen area. Attendance will be limited with priority given to those who have their abstract selected for a talk or poster. Remaining places will be offered based on sign-up time.
Download the abstract submission form here and email to benjamin.conlon@bio.ku.dk before 23.59 on the 7th of April.
An interessting conversation with Richard Jacobs on understanding the coevolution between fungi and termites with Michael Poulsen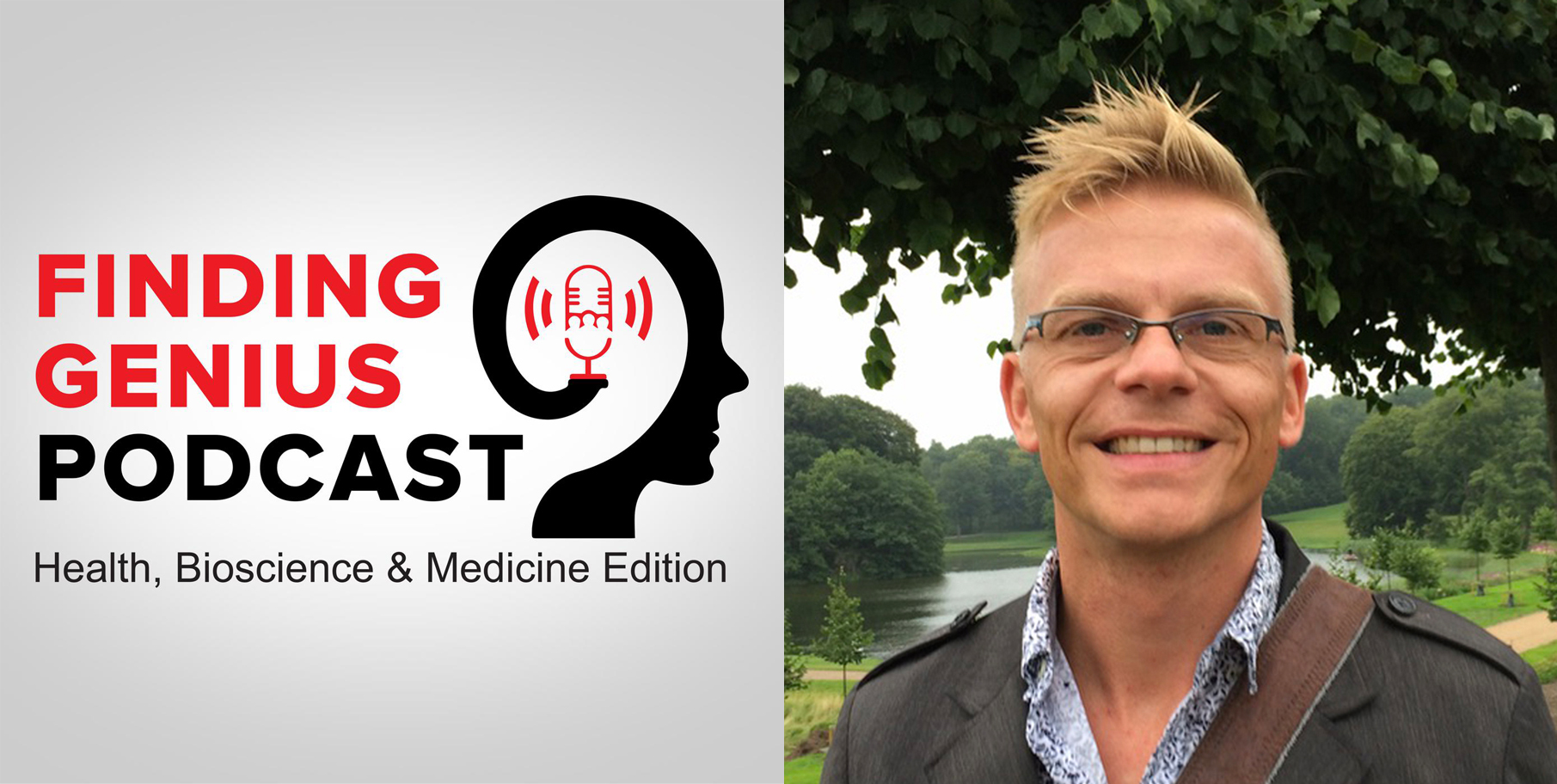 You can listen to the Podcast here:
* Finding Genius Website: http://bit.ly/3qC25CC
* iTunes (Apple Podcasts): http://apple.co/3t5fox4
* YouTube: https://www.youtube.com/embed/r-3lgFhNKAs
* Podcast Addict: https://podcastaddict.com/episode/120280218
* Spotify: https://open.spotify.com/episode/71DlCv4ESc2HkK3Q9grubm?si=c-ChDQJ3QyekIHFRV2QmNw
* iHeart Radio: http://ihr.fm/3qHcMUy
* Castbox: https://castbox.fm/app/castbox/player/id2652354/id363001312?v=8.22.11&autoplay=0
* Stitcher: http://bit.ly/3qAIiDy
* Google Podcast: http://bit.ly/3virHYN
* Amazon Music: https://amzn.to/2ONsRum
* Audible: http://adbl.co/3euGZ6X
Nick Bos, Christopher Pull and Michael Poulsen arranged this PhD course in Social Evolution November 2019. The course was fully booked and PhD students from both Denmark and abroad participated in this highly successful course. During the course topics such as social organisation, cognition and communication were discussed and the week ended with poster presentations from all participants.
Lecturers included:
Prof. Ashleigh Griffin (Oxford)
Dr. Eli Leadbeater (Royal Holloway)
Dr. Nathalie Stroeymeyt (Fribourg)
Dr. David Nash (Copenhagen)
Dr. Michael Poulsen (Copenhagen)
Dr. Christopher Pull (Royal Holloway)
We hope that it will be possible to run similar courses again!

Seventeen PhD students from Denmark and abroad came to Copenhagen for the course "Chemical and Genomic Insight to Parasitic and Mutualistic Host-Microbe Interactions" organised by Assoc. Prof. Michael Poulsen, Assoc. Prof. David R. Nash and Assist. Prof. Henrik de Fine Licht from the University of Copenhagen.
Guest teachers included:
We hope that funding will allow us to run the course again in spring 2020!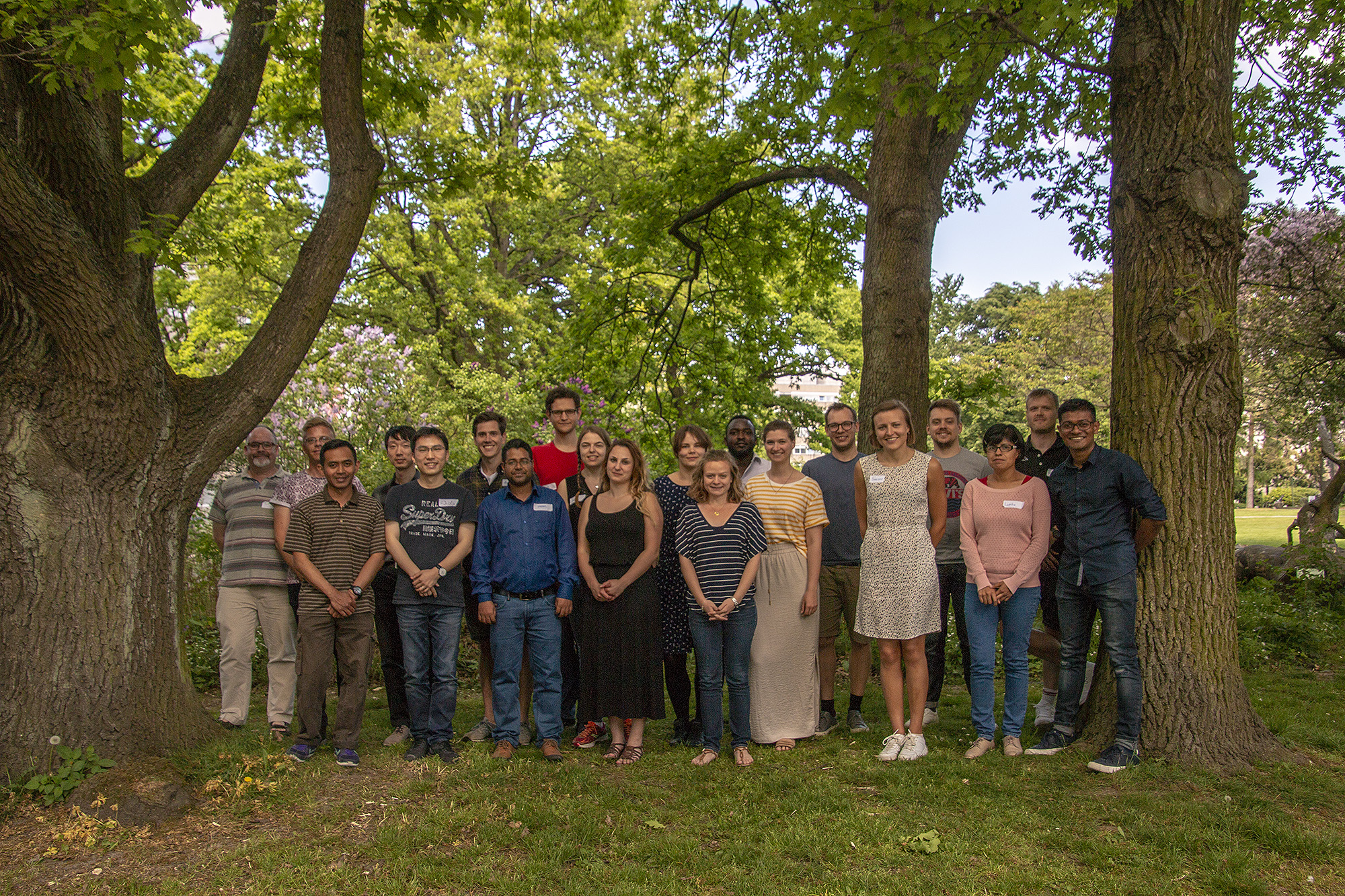 This short documentation shows the basics of our interdisciplinary research project "secondary metabolites from insect-associated microbes". In collaboration with the research groups of Christine Beemelmanns, Duur K. Aanen and Wilhelm de Beer we are investigating the microbiome of fungus-growing termites with respect to their ecological function and potential to produce new natural products.
Suzanne participated in this years research internship initiative (Forskerpraktik) where students from two Danish high schools work together with a researcher for two months. Our students investigated how different species of fungi compete and how various growth conditions affect this competition.
They put a lot of work into their project and were very pleased with the whole experience.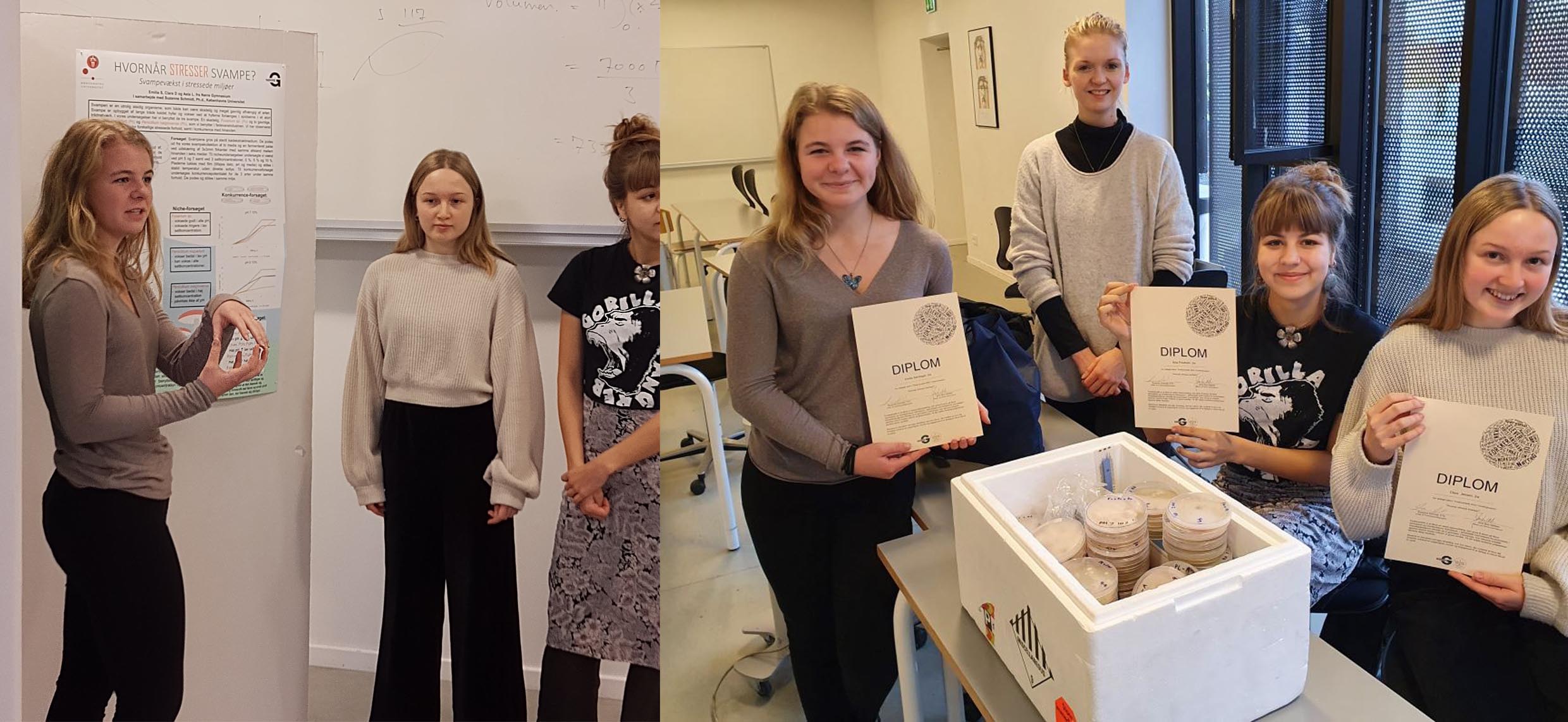 Members of the group and others from the Section for Ecology and Evolution contributing to the annual Copenhagen Culture 2019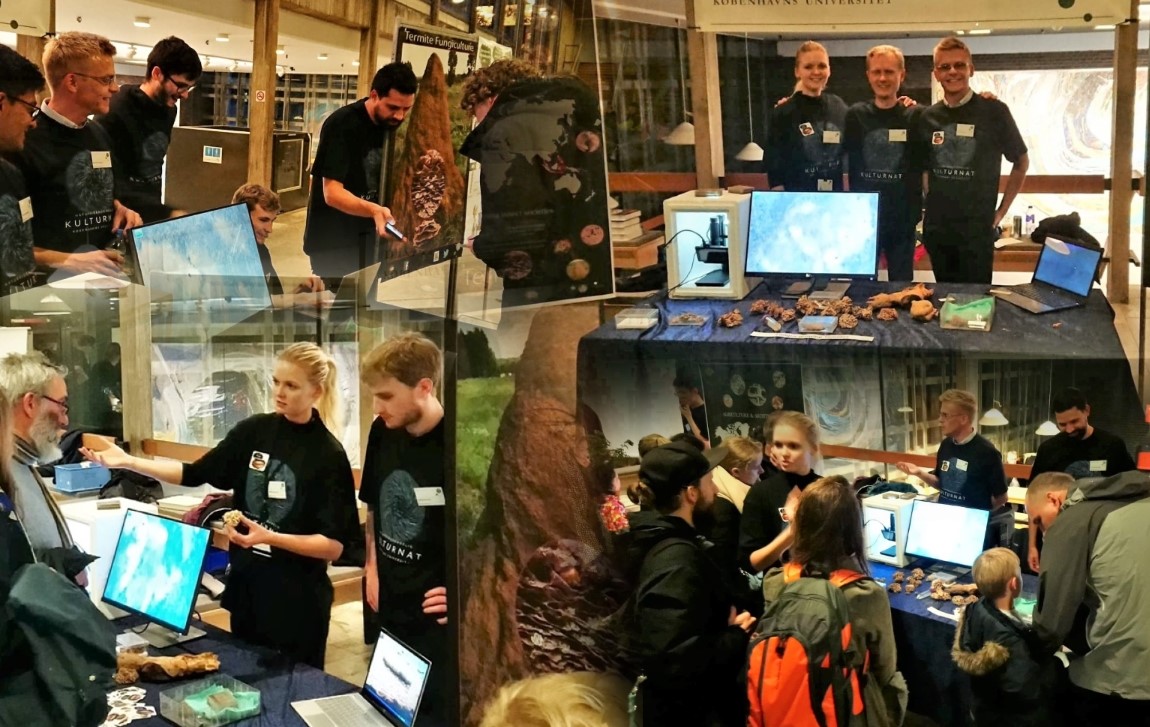 Members of the group and others from the Section for Ecology and Evolution contributing to the annual Copenhagen Culture Night (https://www.kulturnatten.dk/da/Kulturnatten) 2018!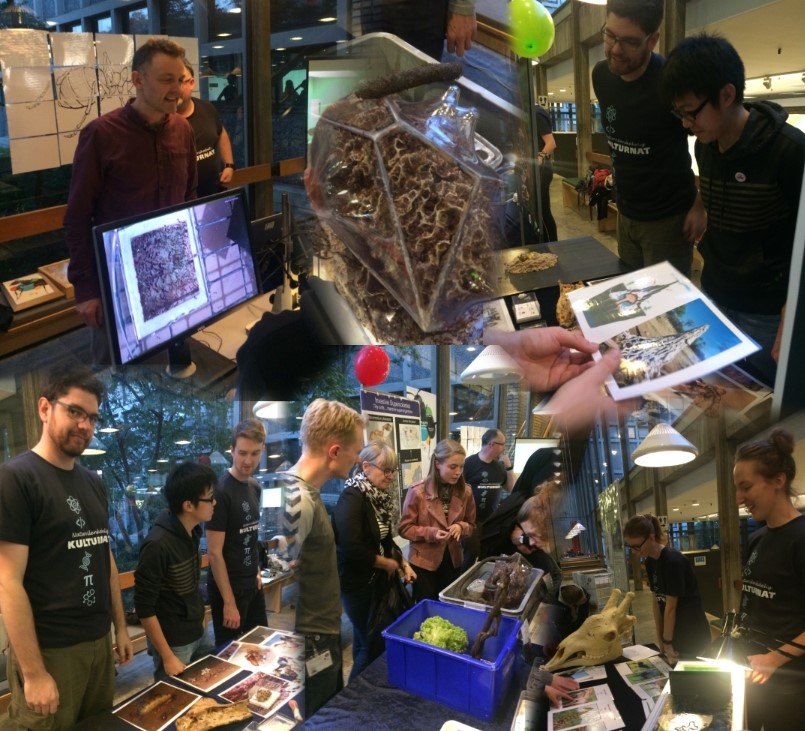 Members of the group and others from the Section for Ecology and Evolution contributing to the annual Copenhagen Culture Night (https://www.kulturnatten.dk/da/Kulturnatten) 2017!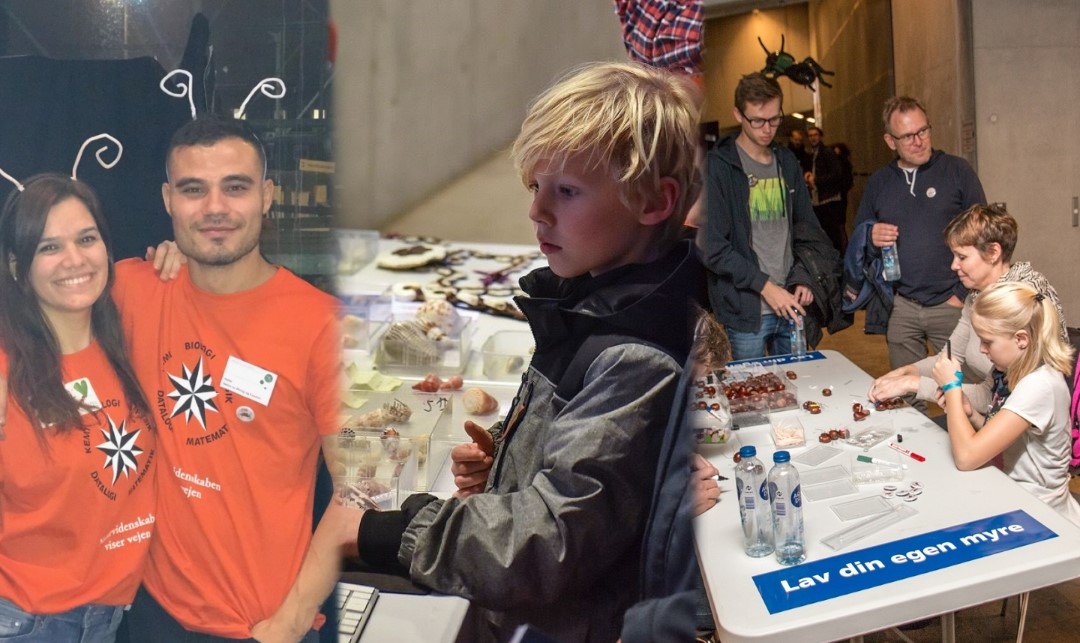 Members of the group contribute to public outreach as part of the annual Copenhagen Culture NIght (https://www.kulturnatten.dk/da/Kulturnatten) 2015